Realtime Interactive Showroom – Configure, visualize and impress
Invite customers to an interactive, cloud-based and scalable experience with photo realism directly online. 3d Vision's platform for real-time showroom is a game changer, whether you work in automotive, industry, architecture or simulators. Of course, it works directly on all devices without any complicated installations.
Pixel streaming is the scalable, cost-effective, cloud-based solution of the future for configurators and showrooms with photo realism.
What is Digital Showroom?
Digital showroom is a 3D environment that we build together with the customer according to needs and wishes. In that environment, you can then place products you want to show to, for example, customers, staff, retailers, etc. A realistic environment where you can move and experience products and buildings from different angles, from inside, from above, from below. Open and close doors and doors, disassemble in front of the customer's eyes to show hidden details (engine in vehicles, heating systems in buildings, construction details in ships, etc.). Show an exploding sketch with nameplates and instructions, for educational purposes or just to show the benefits of your particular product. The possibilities are endless. Customers can visit your showroom via computer, ipad or mobile.
How do I benefit from a digital showroom?
Present your CAD models in a photo realistic environment.
Let your customers experience your products and configure them with possible choices.
The showroom can be used both online and at trade fairs.
Cloud-based applications are cost-effective and scalable solutions that can be adapted to your needs. The capacity can easily be increased as needed.
Avoid cumbersome installations and plugins, the showroom works directly on all devices in the browser. It fits just as well at the fair as part of your website.
Photo realism – highest quality
As close to reality as possible with the latest technology. We use market-leading technology to achieve the highest quality and realism.
Platform built on world-leading technology

3dVision has a long experience of working with different industries and customers. The showroom and the environments are adapted to exactly what your wishes for the environment and look-and-feel look like. Below we give some examples of industries we have previously worked in and have experience of.
Lead the development in having the industry's sharpest showroom. We import your CAD files and make them configurable.
We create a virtual fair or exhibition in line with your brand and wishes, without any limitations in the design.
Industry and manufacturing
B2B or B2C, we create a virtual scalable world where your products come into focus. Configurable with photorealism.
Architecture and construction
Let your customers experience their new home by being able to move freely in them. Show interior design choices with photo realism.
Increase your sales with our scalable configurator with photorealism. More conversions at a lower cost.
Reduce travel costs, conduct training and education digitally. Prepare employees with real-world scenarios.
Smart cities & digital twins
The platform can handle large complex models and is connected to IoT sensors in real time. There is support for analyzing and presenting large amounts of data visually. Present buildings with parametric design or new districts with visualizations, animations, VR and AR.
Visualize the scenario in real time and let the customers experience them from different perspectives. Show strengths and how they can work together. Zoom in on a device and view its structure and details.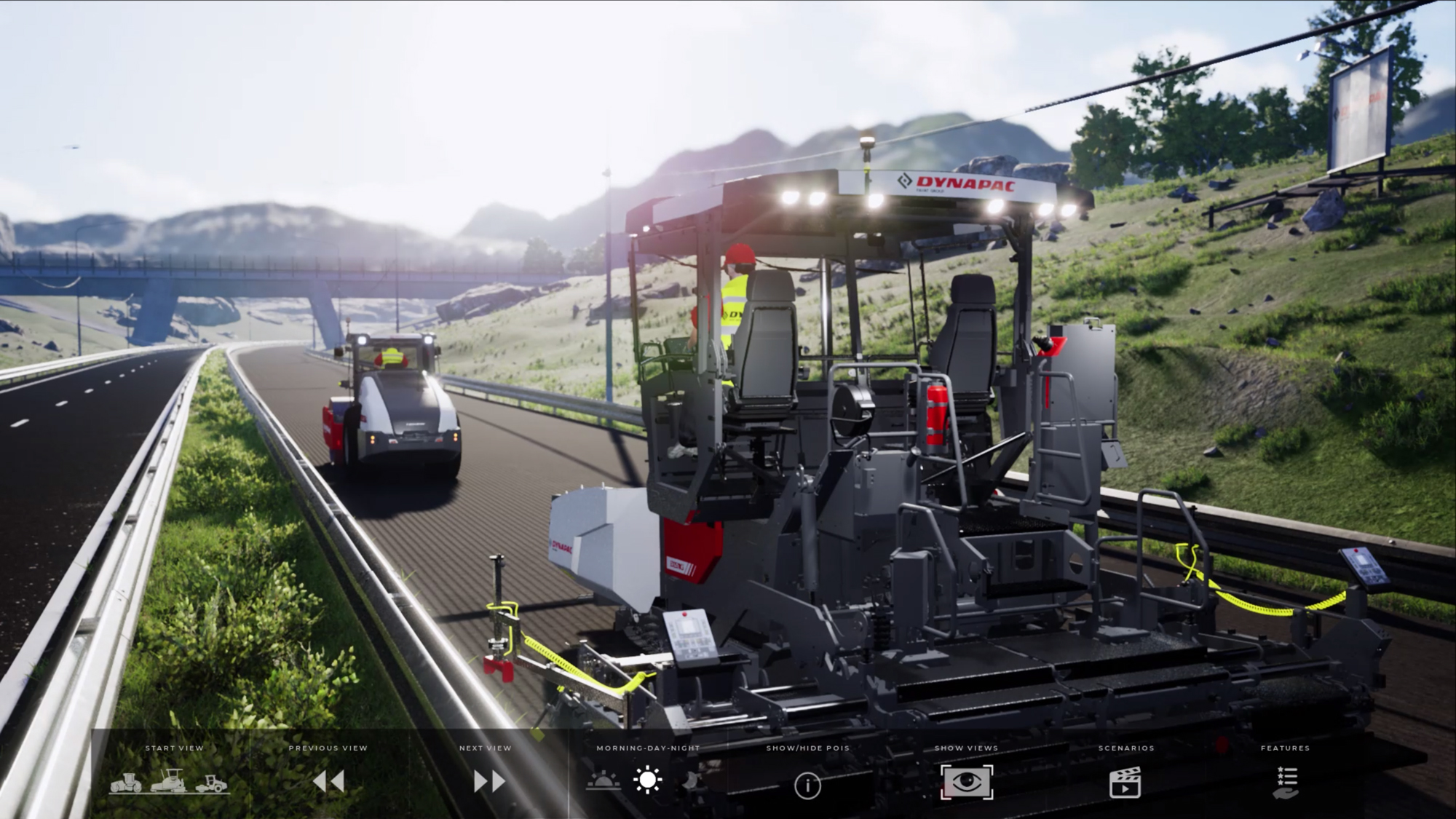 Architecture, technology & construction
We set a new standard to present architecture architecture in real time. Large and complex models are handled here and it enables completely new interactive experiences.
Automotive and configurators
We import and optimize advanced CAD models and build up the environment in which they are to be displayed. Let the customers configure their product themselves in consultation with the seller.
This is how we work together
3d Vision has a proven project methodology and you get a dedicated and experienced project manager directly for your project. The project can be described in general in the following phases.
01 – Introductory Meeting
You tell us about your needs and wishes – we listen. Together, we go through the project overall and check the data.
02 – Quotation and project specification
We provide feedback with a quote and an overall schedule. Together we go through it and adjust to your wishes.
We are used to handling large and complex models. You export them according to our well-proven guidelines. We handle optimization and adaptation.
After we have received your CAD models, we build up the environment and produce Keyshoots that show examples of what the final experience will be like.
05 – Project implementation
We work iteratively and prefer to coordinate once too much than once too little. The customer receives a login and can constantly follow the development and schedule in our project system.
Time for delivery and launch. We also help you with promotional videos for social media and related material for a successful launch.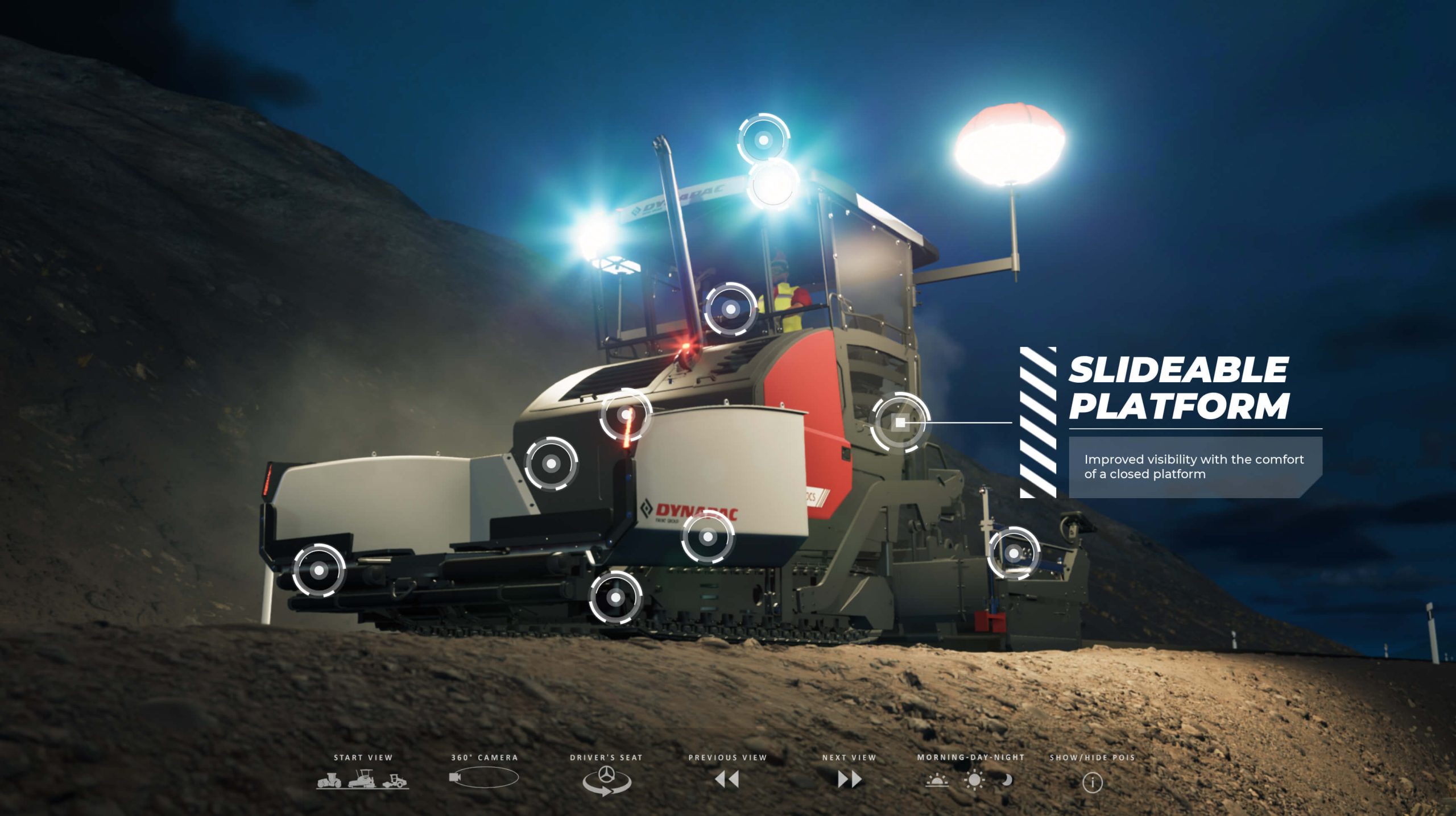 Customer Case – Realtime interactive showroom
Dynapac Realtime interactive showroom
Dynapac is a global company with a varied product range depending on the market. In connection with Corona, salesmen found it difficult to have traditional customer meetings. 3dVision optimized their CAD models and created market-adapted road works where salespeople can now meet customers and view products and features in a scalable cloud solution. We call this the real-time showroom of the future.