BAUMA 2018 KINA DYNAPAC FAYAT GROUP
Dynapac Fayat Group behövde hjälp med sitt presentationsmaterial till BAUMA CHINA som är Asiens största och viktigaste händelse för bygg och entreprenadbranschen. 2018 hade mässan 330 000 kvadratmeter, 3 350 utställare och 212 500 besökare. 3D Vision tog fram interaktivt presentationsmaterial på engelska och kinesiska, som visades på touch-skärmar runt om i den stora montern.
3dVision producerade alla produktvisualiseringar och animationer utifrån CAD-modeller från kunden.
A splendid return of Dynapac in BAUMA China
The bauma exhibition 2018, which attracted much attention, ended in a brilliant display. On the stage where the global construction machinery enterprises competed to show their strength, Dynapac presented a full range of road construction equipment and series of intelligent control system with unique "Digital Road" conceptual designed booth, bringing visitors an extraordinary experience.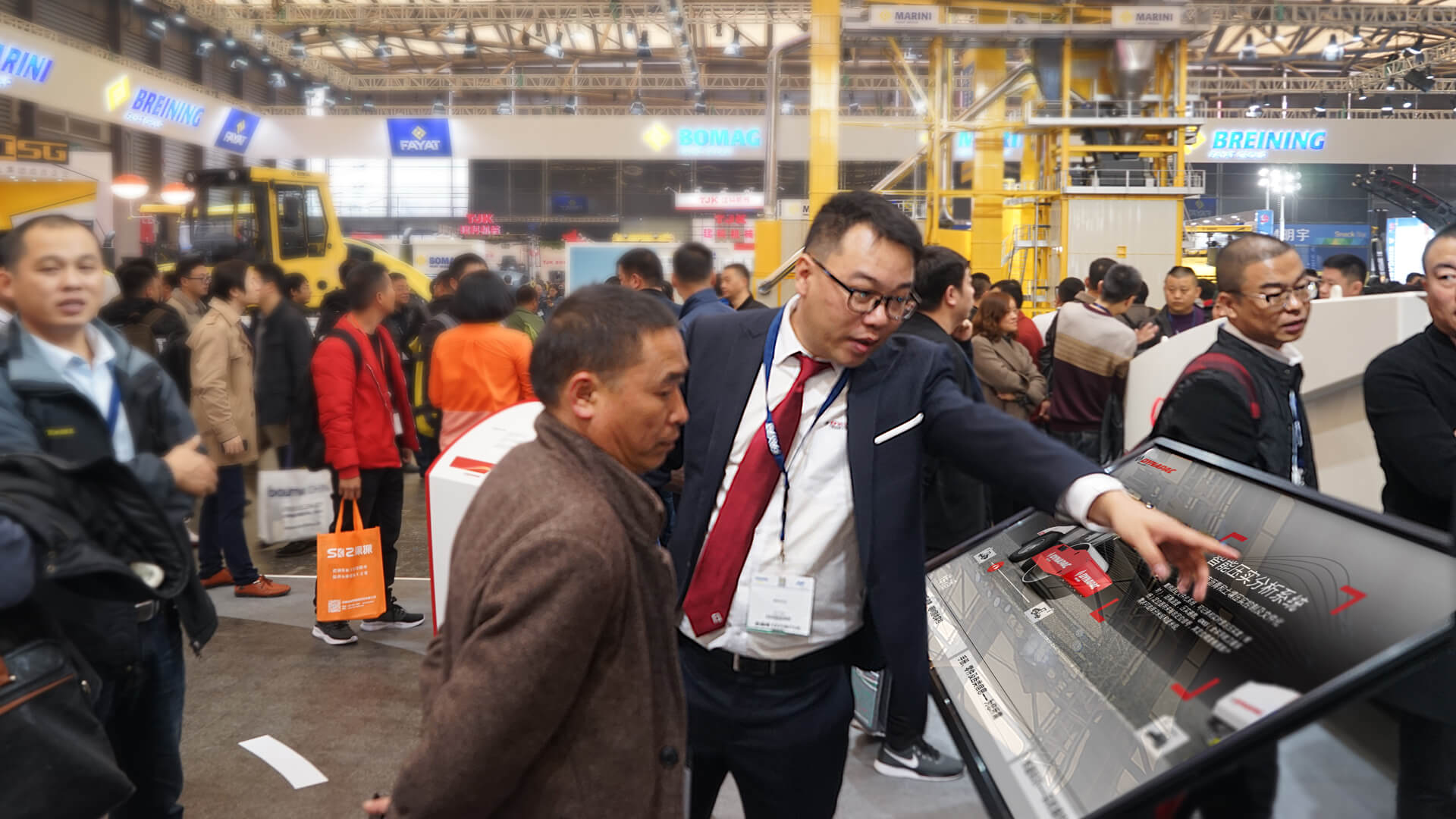 Interactive product presentation for touchscreen